Ethereum.org Q1 Product Roadmap
Monday, January 9, 2023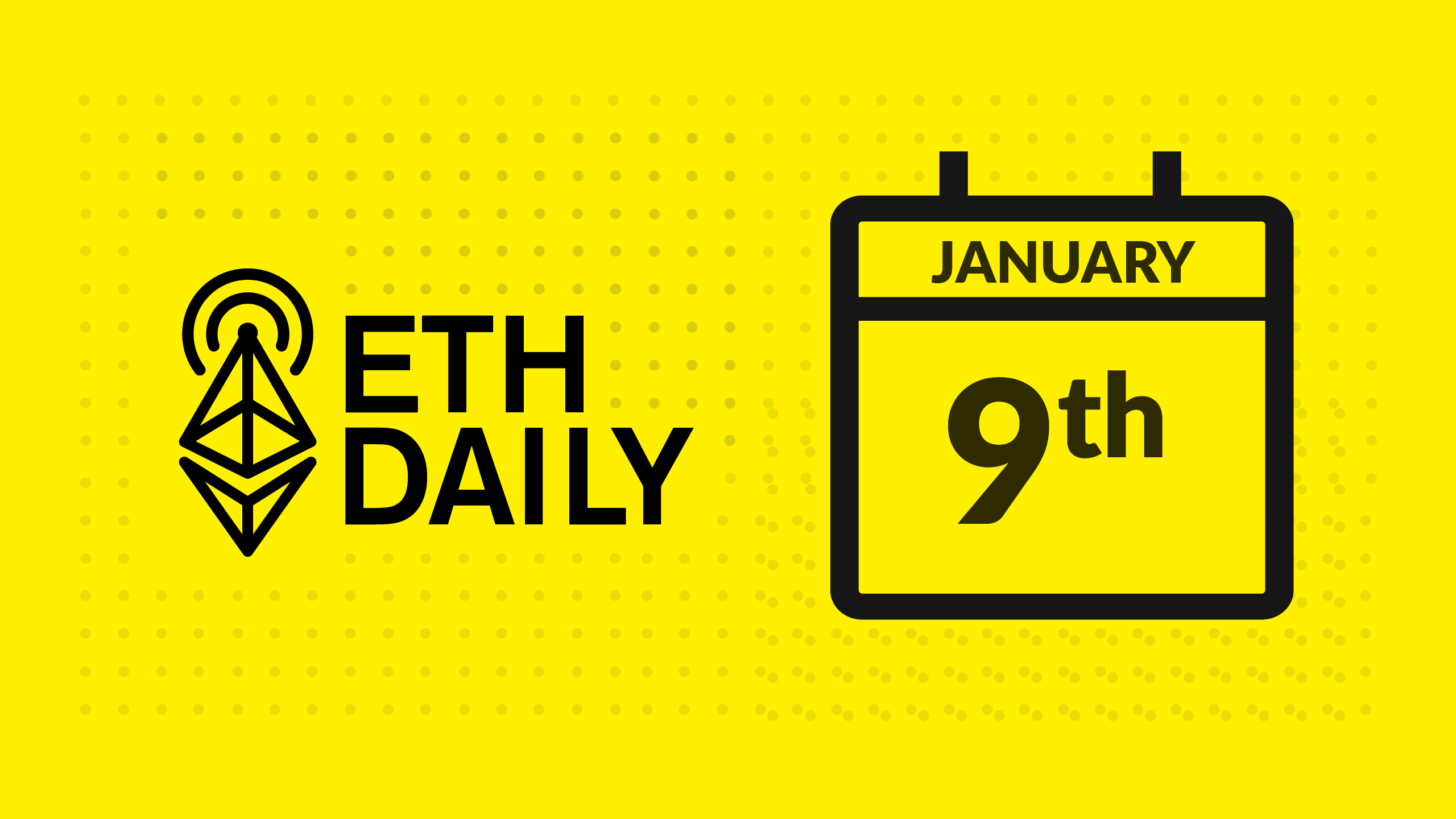 Quick Take
Ethereum.org releases its product roadmap for Q1.
Nethermind releases Sedge v0.6.
Mastercard launches Polygon-based accelerator.
Compound rejects Gauntlet parameter recommendations.
---
This is our Trezor affiliate link.
---
Ethereum.org Q1 Product Roadmap
Ethereum.org released its roadmap for Q1 2023. The team plans to complete over 150 pull requests and 300 issues related to website maintenance. Ethereum.org is also looking to hire a community lead, which will be responsible for community interactions. The team is exploring AI tools for automatic translations.
A new open design system, which will allow community members to participate in the design of the website, will be implemented into ethereum.org's codebase in Q1. The design system will also include Storybook and Chromatic developer tooling. A withdrawals launchpad will also be released in Q1 to guide users on staking withdrawals.
Nethermind Releases Sedge v0.6
Nethermind released Sedge v0.6, an update to its 1-click setup tool for PoS validators. The update includes support for Erigon and Besu as Execution Clients, allowing validators to test new client combinations ahead of the Shanghai upgrade. The release also includes support for Windows and a new Keystore generation mechanism.
Sedge aims to lower technical barriers for solo stakers by automatically configuring the client setup process, including the installation of any dependencies. Sedge v0.6 marks the last upgrade ahead of a v1 release, which is set to support MEV-Boost. Stakers are still responsible for syncing data and running their validators.
Galxe ID SDK Release
Galxe released its Galxe ID SDK, a developer toolkit that allows projects to request permission from Galxe ID users to access profile data. When a project requests information, Galxe ID users receive a notification with the details. If a user approves the request, a project is granted a temporary access token for calling the API.
Galxe also released a Galxe Passport SDK, which supports one-time authorization with Galxe Passport holders. Galxe Passport is a Soulbound Token (SBT) used to store private data and aims to protect verified users from sybil attacks. Galxe is a web3 credentials platform with over six million registered ID users.
Mastercard Launches Web3 Artist Accelerator
Mastercard is launching a Polygon-based accelerator program that will help five emerging artists cast their careers in the Web3 ecosystem. Coined as the Artist Accelerator, artists will be connected with mentors that will guide them through web3 experience creation, NFT mint drops, and community building.
The program will kick off in Spring with an artist showcase live stream taking place later this year. Mastercard is also launching a Music Pass limited-edition NFT collection. The company says Music Pass NFT holders will receive access to Web3 and music educational materials and virtual and IRL experiences.
Compound Rejects Gauntlet Parameter Updates
Compound governance rejected Proposal 142, which seeks to decrease the liquidation factor of COMP and WBTC assets in cUSDCv3 on Ethereum mainnet. The proposal was part of regular parameter recommendations from Gauntlet Network, a financial modeling platform.
The rejection from Compound governance comes just days after Gauntlet made a mistake on a parameter recommendation for open finance platform Moonwell. The mistake resulted in a loss of over $500,000 for users on Moonwell. Gauntlet has since acknowledged the issue and plans to reimburse affected users.