oSnap On-Chain Execution For Snapshot
Friday, February 17, 2023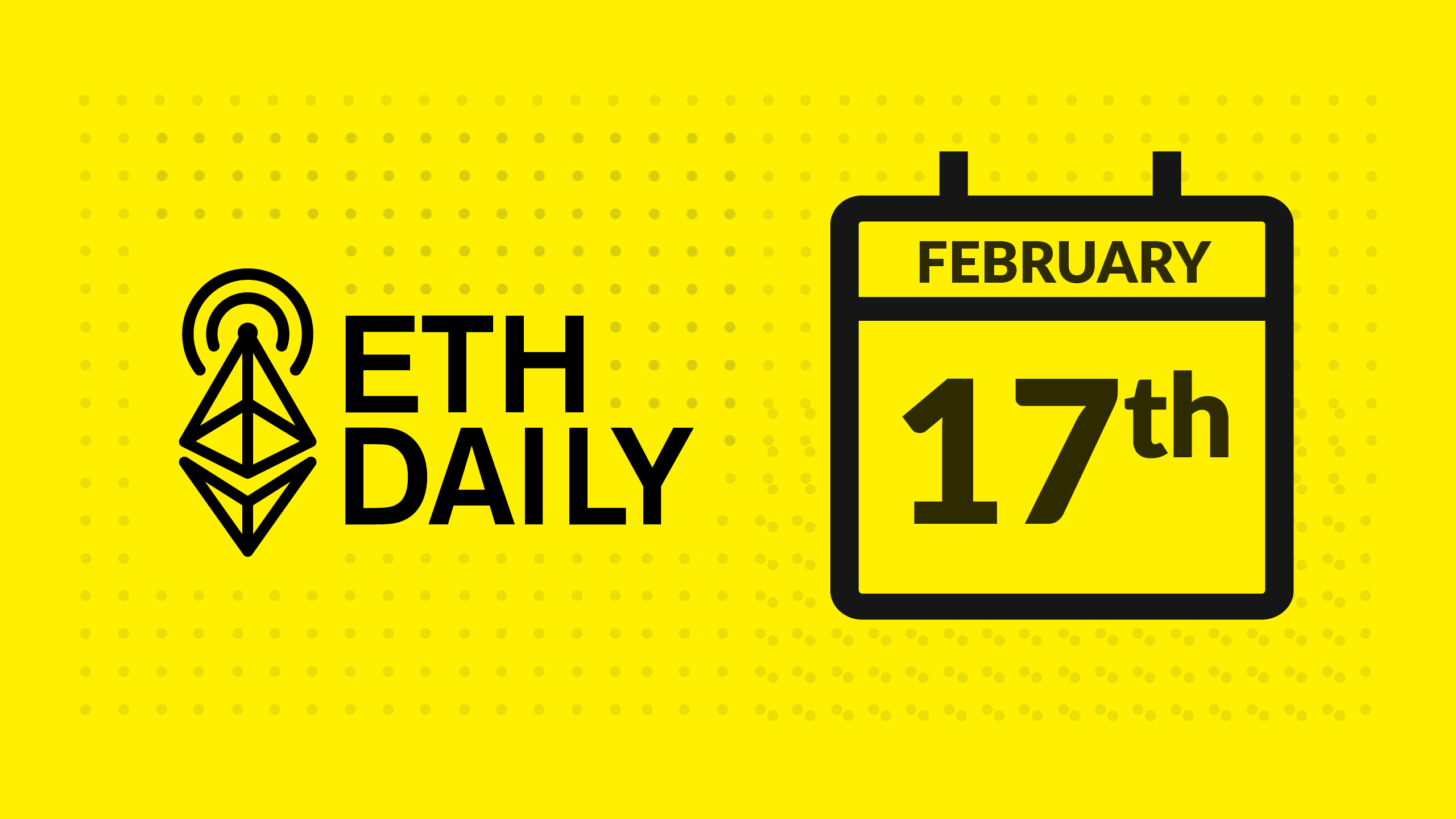 Quick Take
UMA Protocol introduces on-chain execution for Snapshot.
OpenSea introduces temporary 0% marketplace fees.
Balancer launches Generalized Boosted Pools (GBP).
Harpie publicly releases its Eagle RPC.
---
Get the original hardware wallet (affiliate link).
---
oSnap On-Chain Execution For Snapshot
UMA Protocol, an Optimism-based Oracle provider, introduced oSnap, a module that provides on-chain execution for gasless Snapshot votes. The module was created in collaboration with Snapshot, the leading off-chain voting platform for DAOs. oSnap also includes integration with Safe multi-sig wallets.
Snapshot alone does not support on-chain execution. oSnap allows anyone to submit an execution transaction on an approved proposal. If there are no disputes during a dispute window, the proposal is automatically executed on-chain. oSnap has been audited by OpenZeppelin and aims to eliminate multi-sig dependency.
OpenSea Introduces 0% Marketplace Fees
OpenSea, the largest NFT marketplace by all-time trading volume, is temporarily removing its 2.5% marketplace fee. OpenSea is still enforcing creator royalties of up to 10% on collections that use its on-chain royalty enforcement tool. NFT collections without on-chain royalty enforcement will earn a minimum creator royalty of 0.5%.
OpenSea says its tool will not blocklist marketplaces that adopt the same policy, including Blur. which recently released a tool for creators to blocklist OpenSea. Blur has always offered a 0% marketplace fee but has a native token that provides liquidity for the company. OpenSea on the other hand does not have a token and relies on its marketplace fee as a source of revenue.
Balancer Launches Generalized Boosted Pools
Balancer launched Generalized Boosted Pools, a liquidity pool subclass that deposits idle liquidity pool tokens into yield-generating protocols. It allows LPs to earn a yield in addition to swap fees. Balancer initially piloted boosted pool integrations with Aave with bb-a-USD, a boosted stablecoin tri-pool that holds over $140 million in TVL.
Boosted pools hold a cash balance that is just enough to cover a little over the daily trading volume. The remaining assets are held in interest-bearing protocols but remain accessible if needed. Arbitrageurs are incentivized with rewards to rebalance boosted pools. Projects can now use a factory deployment to integrate boosted pools.
Harpie RPC Now Available To Public
On-chain firewall platform Harpie announced the public release of its Eagle RPC, a security tool that offers 2FA for crypto wallets. Anyone can now submit an email address and add the RPC endpoint to their wallet. Eagle RPC detects suspicious on-chain transactions, prevents them from being executed, and alerts users via email. As a form of 2FA, users can choose to re-confirm or reverse flagged transactions from their email.
Overtime Markets Deploys On Arbitrum
Overtime Markets, a sports market AMM built on Thales Protocol, is now live on Arbitrum One. An initial sports AMM is being seeded with USDC, allowing users to swap USDC for position tokens. Overtime Markets uses Chainlink data feeds to pull results from the Pinnacle Sportsbook, a sports bookmaker. The prediction market first deployed on Optimism in August 2021.