Shapella Upgrade Goes Live On Ethereum
Wednesday, April 12, 2023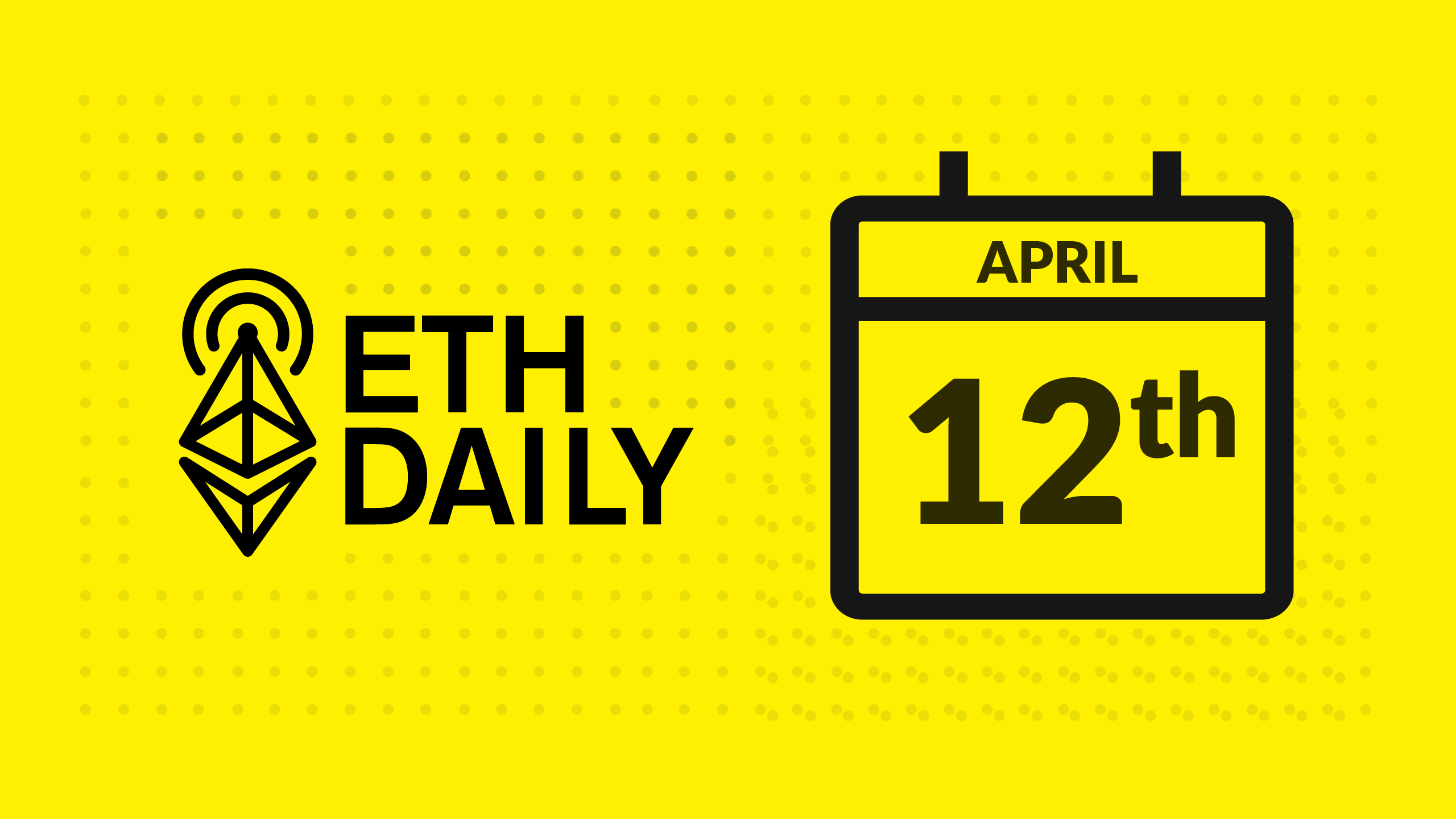 Quick Take
The Shapella upgrade goes live on Ethereum.
Coinbase enables ETH un-staking.
Gitcoin announces the Gitcoin Grants Beta Round.
Safe surpasses 2 million created smart contract wallets.
---
This episode is made possible thanks to Ether Capital!

Looking for more transparency when it comes to your staking operations? Try out Ether Capital's new staking dashboard. It's a free analytics tool that tracks your rewards and monitors validator performance from one platform. Register today to access the beta version: beta.ethcap.co
---
Shapella Upgrade Goes Live
The Shapella upgrade was successfully activated on Ethereum Mainnet at epoch 194048. While the network experienced a few initial missed blocks, the transition was stable overall and finalized within 15 minutes. Close to 4k withdrawal requests were completed within the first hour of the upgrade, resulting in a withdrawal of over 12k ether.
Most of the requests executed in the first hour were partial withdrawals, also referred to as rewards skimming, by validators seeking to take their staking rewards. There is also a limit of 16 total partial and full withdrawals per slot. Validators looking to exit the network must wait in an exit queue which is currently 5 days in length.
CEX And LSD Staking Redemptions
Coinbase enabled the ability to unstake ether on its exchange. While Coinbase users can initiate a staking withdrawal at any time, they are still subject to the validator exit queue wait time on Ethereum. Kraken previously announced that it is automatically unstaking all ether for its U.S. clients due to regulatory measures.
Redemptions for Lido's stETH liquid staking token will not be live until after the launch of Lido V2 in May 2023. Lido is the largest liquid staking provider. rETH liquid stakers are free to redeem their tokens for ether through funds in the Rocket Pool deposit pool.
Gitcoin Announces Its Grants Beta Round
Gitcoin announced the Gitcoin Grants Beta Round, marking the second grants round to run on Grants Protocol. Grantee applications are open until April 21st. Projects are subject to new eligibility criteria. The grants round also features $1.25 million in matching funds, kicks off on April 25th, and ends on May 9th.
The Gitcoin Grants Beta Round features five core categories, which include climate solutions, Ethereum infrastructure, community and education, open-source software, and ZK tech. Gitcoin distributed $1.6 million across 159 projects during an alpha round in January. Grants Protocol allows communities to launch their own quadratic funding grants program.
Euler Finance Opens Redemptions For Users
Redemptions are now open for Euler Finance users. Users with EOAs can now claim their assets from the protocol via redemptions.euler.finance. Redemptions for users with smart contracts, multisig, and Instadapp wallets will be processed on a case-by-case basis. Euler is also allocating any additive assets to users with open positions that have foregone trading profits due to the hack.
Euler recovered a total of 95,556 ether and 43 million DAI from its exploiter. The assets are now worth more than the initial $200 million worth of assets that were drained from the protocol on March 13th. Euler also holds 3.4 million USDC in its DAO treasury, as well as 1 million DAI, received in an insurance payout from Sherlock protocol.
Safe Surpasses 2 Million Smart Contract Wallets
Safe surpassed 2 million created smart contract wallets. 1.4 million of those Safes are on Polygon. Safe supports contract accounts across Mainnet, Gnosis, Arbitrum, Optimism, Polygon, Fantom, and BNB Chain. Over $66 billion worth of assets are stored in Safe wallets across all chains. Formerly known as GnosisSafe, Safe is the largest smart contract wallet provider.