Tether Blacklists MEV Exploiter Wallet
Tuesday, April 11, 2023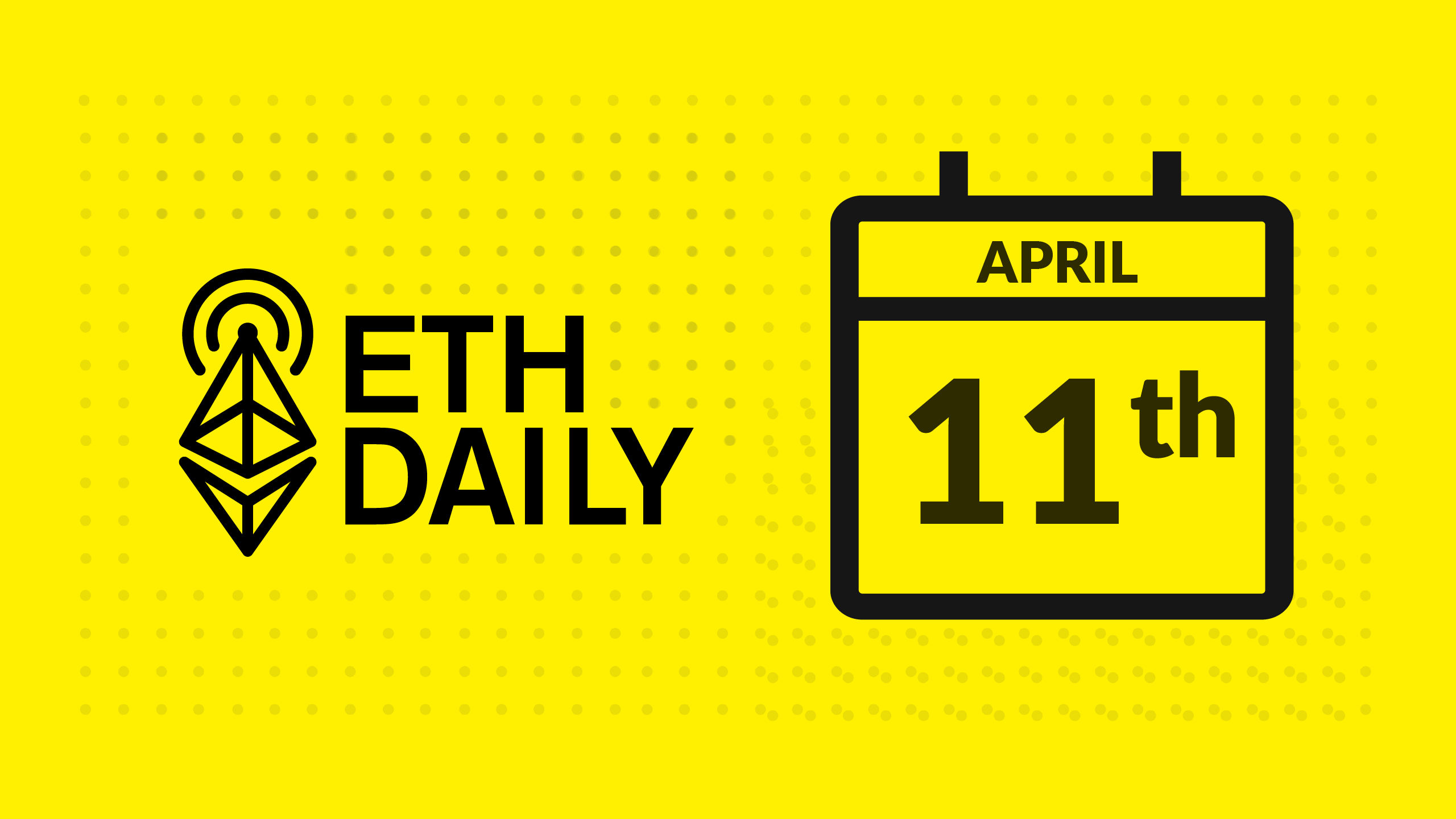 Quick Take
Tether blacklists the MEV exploiter wallet.
Voltz Labs announces its V2 generalizable margin engine.
Reddit launches Gen3 collectible avatars.
Fire raises a $3.5 million funding round.
---
This episode is made possible thanks to Ether Capital!

Looking for more transparency when it comes to your staking operations? Try out Ether Capital's new staking dashboard. It's a free analytics tool that tracks your rewards and monitors validator performance from one platform. Register today to access the beta version: beta.ethcap.co
---
Shapella Upgrade Watch Parties
Ethereum's Shapella upgrade is set to go live within the next 24 hours. The ethstaker community is hosting a Shapella watch party on the Ethereum YouTube channel, starting roughly 30 minutes prior to the upgrade. Nethermind is also hosting a Shapella livestream on its own YouTube channel. Nethermind will feature core ethereum developers as well as folks from EigenLayer, OpenZeppelin, and Lido, to discuss Shapella's impact.
The latest data for the Shapella Hardfork is available on the beaconcha.in home page. A dashboard is also available on Metrika, Block Daemon, and wenmerge.com.
Tether Blacklists MEV Exploiter Wallet
Tether, the company behind the USDT stablecoin, has blacklisted a wallet address associated with an MEV bot exploiter. Last week, a rogue validator drained more than $25 million from five Flashbots MEV bots by exploiting a bug in mev-boost-relay. The exploiter was able to front-run MEV bots by replacing the bot's transactions with its own.
The wallet contains 3 million USDT that is now frozen, 5.2 million USDC, 7,460 WETH, and 64 WBTC. On-chain researcher ZachXBT sent an on-chain message to the exploiter recommending that he swap out his USDC, which was not yet blacklisted by Circle. The exploiter then deposited 2.6 million USDC into Compound and Aave. To date, Tether has blacklisted 457 million USDT across 865 addresses.
Voltz V2 Generalizable Margin Engine
Voltz Labs introduced Voltz v2, a generalizable margin engine for derivatives. The margin engine enables the cross-margining of different collateral assets, positions of the same instrument, and positions of different instrument types. The release will allow traders to use a single margin account across multiple derivatives and exchanges.
Voltz V2 features atomic execution, clearing, and settlement of derivatives. It will also allow traders to open a position in one exchange and close a position in another. The launch will be rolled out in phases throughout 2023. Voltz V1, an AMM for Interest Rate Swaps, will be the first exchange to operate on top of the V2 margin engine.

Reddit Launches Gen3 Collectible Avatars
Reddit released its third generation of collectible avatar NFTs. Coined as the Future Realities Collection, the third-generation collection features Snoo designs from over 100 artists. The Polygon-based NFTs are being sold for a fixed price ranging between $4.99 and $100. Each of the designs is available in limited quantities.
Reddit's collectible avatar shop experienced some downtime during the third-generation launch. Some users expressed outrage over bots that were able to mint the most scarce avatars in the collection. Reddit collectible avatars have generated $14 million in secondary sales volume since launching in July 2022.
Fire Raises $3.5 Million Funding Round
Fire, a browser extension that simulates Ethereum transactions, raised $3.5 million in a funding round led by Atomic. Fire analyzes contract calldata and provides users with a preview of assets that would leave and enter a wallet. Over 50,000 wallets have used Fire since the product's release in July 2022. Fire plans to use the fresh capital to hire a full-stack engineer, a growth lead, and a product manager.