zkSync Era Mainnet Alpha Open To Projects
Thursday, February 16, 2023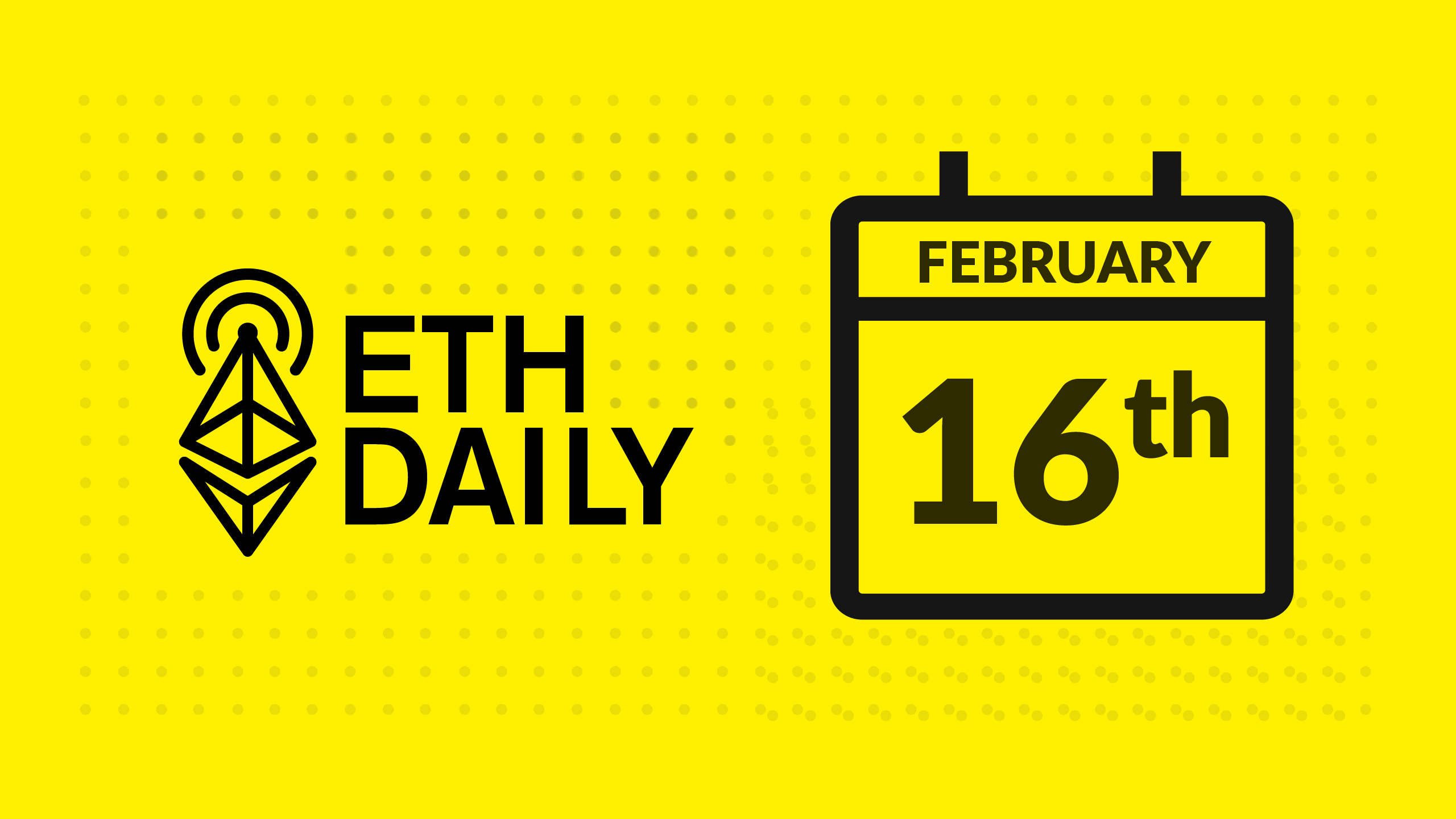 Quick Take
zkSync opens its fair onboarding alpha to registered projects.
Beaconscan releases a tool for changing BLS credentials.
Core developers decide to ban zero blob transactions.
Coinbase adds support for Arbitrum.
---
Get the original hardware wallet (affiliate link).
---
zkSync Era Mainnet Now Open To Projects
Matter Labs launched its fair onboarding alpha for zkSync 2.0, which has been rebranded to zkSync Era. Registered projects can now access zkSync Era on mainnet alpha. The release is also open-source, however, Matter Labs doesn't recommend forking the code until at least the Full Launch Alpha, as the current code could contain bugs.
zkSync Era is an upgrade to the network that introduces EVM compatibility, allowing developers to deploy their dapps on zkSync with minimal code changes. zkSync 1.0 was also rebranded to zkSync Lite. Matter Labs is still running bug bounty programs for zkSync Era and plans to release an updated roadmap in the coming weeks.
Beaconscan Tool For BLS Credential Changes
Beaconscan, a block explorer dedicated to Ethereum's consensus layer, released a tool for changing BLS credentials. The tool is currently available for the Zhejiang testnet and will be available on mainnet after Shanghai. It allows validators to submit signed withdrawal change requests to be broadcasted by Beaconscan.
Validators are then provided with a unique URL for tracking the change. Roughly 12% of validators currently have BLS-based 0x00 withdrawal credentials and will need to change to 0x01 smart contract-based credentials for proper staking withdrawals. Beaconscan will also add support for broadcasting voluntary validator exits.
Core Devs Ban 0-blob 4844 transactions
Ethereum developers addressed a bug found in Geth's Shapella release for the Zhejiang testnet. The Geth bug prevented nodes from properly downloading and initializing empty blocks. Geth has issued a fix for the bug in patch release v1.11.1. The Shapella upgrade on the Sepolia testnet will be executed on February 28th.
In this week's ACDE call, developers planned a mainnet shadow fork to test MEV-Boost and agreed to ban zero blob transactions, which are a special transaction type in EIP-4844 that does not contain data. The transaction type could make L2 infrastructure simpler, however, it carries constraints for the transaction mempool design.
Coinbase Ventures Announces RPL Investment
Coinbase Ventures, the venture capital arm of Coinbase and a member of Rocket Pool's Oracle DAO, announced an investment in RPL. Coinbase Ventures said it plans to use the RPL tokens to spin up Rocket Pool minipools. RPL is required as an insurance bond by node operators to protect rETH holders in the event of slashing.
A minipool is a contract that combines 16 ETH from a Rocket Pool node operator with 16 ETH from rETH liquid stakers to form a staking validator. As a result, minipool operators earn a share of staking rewards from rETH holders as well as inflationary RPL rewards. Coinbase Ventures did not specify the amount of its investment.
Coinbase Adds Support For Arbitrum
Coinbase added support for deposits and withdrawals on Arbitrum One. Eligible users can now send and receive ETH, DAI, and WBTC on the L2 network. It marks the second L2 network supported by Coinbase, ahead of Optimism. Arbitrum currently holds over $1.5 billion in TVL, making it the largest L2 by TVL.